Let Universal Pet Travel be your pet's First Class relocation specialists! 
We treat your pets as if they are our own.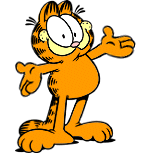 Complete Flight Arrangements
Kennel Boarding Facilities
Universal Pet Travel will make all flight arrangements necessary to move your pet to any domestic or international destination.
Universal Pet Travel has kennel boarding facilities with accomodations ranging from standard to luxury suites.
Door-to-Door Pick up & Delivery
Comfort Stops
Let your pet travel in style with our pick up and delivery service, to and from all airports worldwide.
Universal Pet Travel will walk your pet and provide food and water during your pet's layover.
Veterinary Visits
Grooming / Spa Services
Universal Pet Travel will ensure that only USDA accredited veterinarians examine your pet.
Give your pet an enjoyable day at the Spa so they will arrive at their destination, all clean and refreshed!
USDA Services for International Travel
Unique, In-home Boarding Service
Universal Pet Travel will make arrangements to provide the USDA office with health and vaccination certificates. They will be endorsed and stamped for international travel.
Universal Pet Travel offers unique, in-home boarding service with 24-hour supervision. Ensure your pet feels "at home", while they are away from home.
Airline Approved Kennels
Let Universal Pet Travel provide your pets with standard or custom built travel crates to ensure the most comfortable and safe travel to their
destinations. Our travel crates come fully loaded with food and water dishes securely attached to cage door, along with absorbent material on bottom of crate and live animals stickers. We also provide a water mechanism attached to the outside of the cage door so that your pet can
always be provided water without opening the door during travel.