Our Story
In 2005, Universal Pet Travel was officially launched. My career began as a Pet Relocation Specialist back in 2000, because for as long as I can remember, I have always had a "real" love for animals and I as grew older, that love grew stronger!
People ask me all the time, "how did you get started in such a wonderful and fulfilling profession?" My response is simple…I love animals and I want the very best for each and every one of them.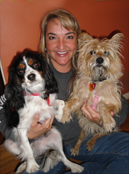 I always knew, deep in my heart, that I would have a career that involved animals, so here I am years later…doing what I love! My days are filled with meeting wonderful people who love their pets as much as I. Caring for my clients pets as if they were my own is the most rewarding experience I can imagine. To me, this isn't just my career, it's my passion and I cherish I love every single moment I am able to help ensure that an animal's trip is safe and sound.
As for myself? Well…I own a dog, 2 horses, and a bird and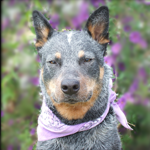 understand how important it is to be absolutely certain that when my pets travel, I can trust in a company that will treat my pets as if they were their own.
Paula for Pets!!!
Here is a picture of my beautiful Mai-le
Links
Are you considering sedating your animal because of anxiety? I would highly recommend reading this excellent article, "Sedation for Airlines & Thunderstorms," before you make that decision.